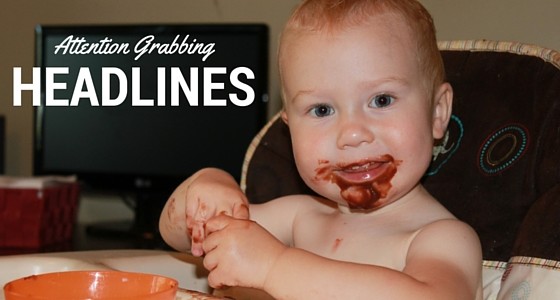 We have a rule around the dinner table in our house…
No bathroom talk.
Well my two year old is a big believer that rules were meant to be broken.
You can probably guess where this is going.
As we bow our heads to give a quick thanks for our meal and our blessings
He chimes in, wanting to take part, but not exactly in sync with what the rest of us are saying.
Of course not.
That would be rather dull and too easy.
Nope.
In an excited voice he calls out to God
"Poopy pants! Poopy pants! Poopy pants!"
Please, pardon my language here.
Now, I'm not sure what God's response is to this blatant showing of disrespect
(He's probably chuckling to Himself).
But as a parent, c'mon! I've got to lay down the law here!
We all try our best to finish the prayer without bursting out in laughter
Which isn't easy!
Tell me! Why does hearing my two year old yelling poopy pants during prayer bring a smile to my face and laughter to my belly?
Knowing he's 2 and praying he grows out of this, I give him a stern reminder of the no bathroom talk at the table rule.
Under his breath, as if to take one final shot at me and push the limit a little further, he whispers
"poopy pants"
I know this daily episode of defiance that he performs is to get my attention and a rise out of me.
It works.
Wouldn't it be great if it were that easy to grab our prospect's attention?
Simply shout out some dirty words and have clients knocking down your door, begging for your product and throwing their hard-earned cash at you?
Ahhh, how easy that would be…
Alas
It isn't that way.
Hold on…
Check that
It just may be!
Sprinkle a curiousity provoking trigger word here or there in your blog titles or video headlines
Voila!
They're hooked!
Download this free pdf file to discover 5 proven ways to instantly grab your prospect's attention.
They'll be compelled to read your email, your blog post, your facebook post, or watch your video.
Click the following extremely long nekkid affiliate link to get your copy of the 5 winning headlines formula cheat sheet…
http://skehler.elitemarketingpro.com/lm/5-winning-headline-formulas.php?subid=5WHFB1
Revealed in it are…
– 2 goals to prevent you from losing a whole lot of money.
– 25 power phrases that convert your cold market into active prospects.
– 5 formulas that will save you hours when crafting your next headline or title.
This headline formula cheat sheet won't be around forever.
Download it while you can by clicking the link.
http://skehler.elitemarketingpro.com/lm/5-winning-headline-formulas.php?subid=5WHFB1
Shoot me an email sharing how it helps you out (or doesn't, for that matter.)
Have a great day!
Steve Kehler
Facebook: www.facebook.com/stevekehlerpage
Twitter: @steve_kehler
Google+: plus.google.com/+stevekehler
P.S. Do you have a team member that is struggling with making their business work?
Christmas is 4 days away – why not gift them a copy of the Attraction Marketing Formula course?
It may change their business and their life!
If you liked this post, say "Thanks" by sharing it