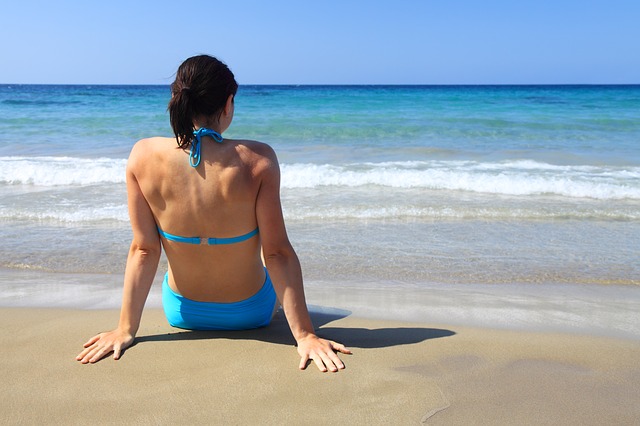 We've all seen the pictures – a beautiful couple getting into a Porsche and driving away.  Cut to a scene where they are relaxing on the beach of some exotic destination.  We're then given a glimpse of their multi-million dollar house.  Life is perfect!  But are these realistic expectations?
These are great goals and dreams to have.  Unfortunately, a prospect or new distributor sees these images and believes that by joining your business, they have won the lottery.  Nothing could be further from the truth!
Time and financial freedom is the result of years of dedicated, consistent, hard work.  Your network marketing business is the best vehicle in the world to achieve these freedoms.  But, far too often, the WORK in netWORK marketing is left out.
Expectations for a prospect or a new distributor need to be set in the very beginning.  Getting rich in 6 months is a lottery mindset.  If a lottery mindset is not corrected, the new distributor will become very discouraged when then are not able to fire their boss 3 months after joining your business.  The more realistic the expectations, the longer the new distributor will stick around.
I'm not saying that achieving financial freedom in 6 months is not possible – there have some that have done this.  Most success stories come from people who have been in the business for years.  They foundered around the for first 1, 2, or maybe even, 5 years.  They never gave up, they had the belief that they would succeed.  As they continued to get better, they then found success after a lot of work.
Eric Worre does a fantastic job explaining how to set expectations in his book "Go Pro".  The expectations he sets are realistic and achievable!  They go like this…
In 1 year, you will be profitable.  Your autoship and your marketing costs will be covered.  On a monthly basis, you will be out of the red and into the black.
In 3 years of consistently working your business, dedicating 5-10 hours every week, you will be able to fire your boss.  You'll be making between $4000 and $8000 per month.  Now you'll be able to go full-time.  What this looks like to you is your choice.  Future earnings depends on your effort.  You can continue to spend 2 hours a day, or choose to really be full-time – 8 hours a day.  Remember that results will be proportional to your efforts.
In 5 years, you will be making a very handsome income.  In 7 years, you will be world-class!
Think about it – in 7 years, if you aren't applying yourself, where will you be?  Exactly where you are today.
"In 10 years, you will be exactly where you are today except for the books you read, the courses you take, the seminars you attend, and the people you meet." ~ Brian Tracy
The system is simple, but you do need to work hard.  This is a business.  Let's help others remember this and spur them towards success!
To your freedom!
Steve Kehler
P.S. Eric Worre's book "Go Pro – 7 Steps to Becoming a Network Marketing Professional" is a book every network marketer should read.  Read it and recommend it to others.  It's available at Amazon.
If you liked this post, say "Thanks" by sharing it