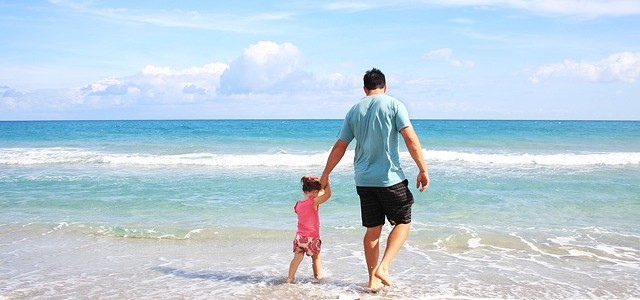 What are your priorities in life?
I know we've all thought about them.  Probably even written them down somewhere.
My question to you is – are your priorities congruent with your actions?
Actually, the other way around makes more sense – are your actions congruent with your priorities?
I've been thinking about this a lot lately.  My actions haven't always been indicative of my priorities.  I realized that I needed to adjust my actions to line up with my priorities, or I needed to stop deceiving myself.  My priorities weren't really my priorities.
Actions do speak louder than words.
My family has always been my number one priority.  Yet, often I could be found disengaged and not present when my kids wanted me to play with them.
Or I wasn't putting in the effort to set aside time to spend with my wife.
Health is another big priority.  Here again, I'd continue to consume things that I knew weren't making me any healthier.
It was time for some conscious changes for me.
This posts purpose is simply to get you to think about what your true priorities in life are, and whether or not you are living up to them.
Your priorities will show in how you spend your time and what you are doing.
So if you say that your health is a priority, yet you are eating fast food for lunch each day, then I'd question whether your health really matters to you.
If you say that your family is your biggest priority, but you are working 80 hours a week, or you're too busy surfing your phone when the kids want your attention, then I doubt that your family is your biggest priority.
If you say that financial freedom and creating a dream lifestyle is a priority for you, yet you sit in front of the TV every evening for 3 hours, then I don't believe you.
If there's a disconnect between your actions and your words, it's time to make some changes.
Don't let too much of life pass you by before you take those action steps that demonstrate what you say are your priorities.
Life is moving fast.  Start today, for the sake of yourself and your family.
Steve…
P.S. Time is something we can never get back.  When it's gone, it's gone.  We need to seize every moment and wring all we can out of it.  If you feel like traditional business building methods are not working for you and you're simply spinning your wheels, then check out this free 10 day internet recruiting bootcamp.  It was exactly these methods that helped my friend Kate McShea bring in 937 people into her home business in less than 9 months.
If you liked this post, say "Thanks" by sharing it