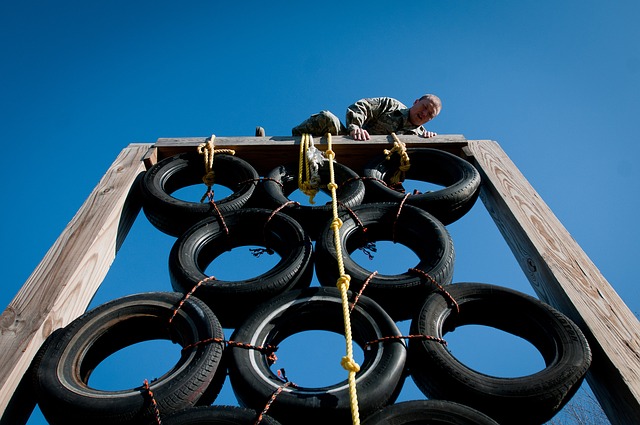 Is there a good time to cut and run?  Or do you stay the course, come hell or high water?
I believe that, 90% of the time, you need to stay the course.  To cut and run is a cowardly act.  It's admitting defeat.  You're not believing in yourself, your abilities, your destiny.  It's far too easy to cut and run.  Most people do this – at the first sign of adversity, a little bump in the road, they are outta there!  That is why they are where they are in life.  You will never ever find success if you give up too easy.
There are times when quitting is the right decision.  Perhaps the initial decision was made in haste, a foolish decision.  Perhaps you hate hate hate the situation.  Life is short and you deserve to be happy.  Make sure you weigh the consequences before you quit.
This was not the time for me to throw in the towel.  I've had a pretty major setback in my business this week.  A hurdle has been thrown before me that I'm not yet sure how I will overcome it.  At first, I felt frustration, disappointment, and confusion.  It would have been easy to say "Screw it" and move on.  That would be the wrong decision.  I will get over this, my business will thrive, there is a way.
Life is funny – so often when everything is going smoothly, we encounter a challenge.  Our initial reaction may be "Man, this sucks."  However, challenges are good.  They are times that we see what we are made of.  We grow through them.  We become better.  I believe that things are going to work out for the best in life.  I can look to my past and see how this is true.  In the moment it's easy to doubt our destiny.  That's when faith comes in.
Don't get down when things are not going quite how you would like.  Success is a windy road, it's not a straight path.  Surround yourself with people who support you in the tough times, and people who you can give strength to when they are struggling.
Hang in there – I am.  Looking forward to tomorrow!
To a wonderful life,
Steve Kehler
If you liked this post, say "Thanks" by sharing it