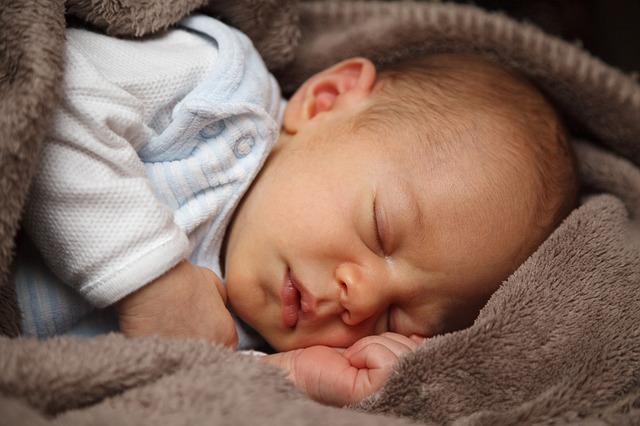 We all have only 24 hours in a day.  Life is busy and having children makes it exponentially so.  By the time your work day is over, dinner and clean-up are finished, the children bathed and in bed (hopefully asleep), not much time is left.  The easy thing to do would be to shut down, turn on the TV, and veg.  However, this won't build your business.  You'll be no closer to reaching your goals and getting out of the rat race.
That's why we must "Do today what others won't, so tomorrow I can accomplish what others can't".  What a great quote!  It's critical to your success that each day you take a step towards your goals – no matter how small it is.  Take a moment to review my post "7 Steps To Boost Your Energy In The Evening", then pick one of the following 7 ways to build your MLM business after the kids are asleep.
1)  Work on your personal Facebook fan (business) page.  You should have a Facebook fan page in addition to your personal page.  This is the place to talk shop.  Provide valuable content to others and they will keep coming back for more.  Be careful how and how much you promote your company though – no one likes to be pitched.  People love good stories, but no one loves constant pitching.
2)  Create a blog post.  Blogging is a powerful tool for building your business.  By presenting yourself as a leader, people will want to follow you.  Again, content is so important.  Make it your goal to enlighten people through your blog.  Click here for a great article from Social Media Examiner on the benefits of business blogging.
3)  Make prospecting phone calls to different time zones.  If you live on the east coast, 9 pm is 7 pm in the mountain time zone, 6 pm on the west coast.  If you live on the west coast, make calls to Hawaii or Australia / Asia.  If you live in Europe, late evening there is prime time for North America.  Pretty self-explanatory.
4)  Do personal development.  "Work harder on yourself than you do on your business".  There are a ton of great books to read – pick one and get started.  Watch inspirational / training videos.  The greatest investment you can ever make is the investment in your own personal growth.
5)  Produce training videos.  Now I'm pushing you out of your comfort zone.  One of our life objectives should be to learn and then teach, be mentored and then mentor.  When you learn a valuable skill, in your own words, teach this to someone else.  Video is a great way.  It doesn't have to be fancy or perfect – the key is taking action.  Creating these videos will again position you as a leader.
6)  Promote affiliate offers that are related to your business.  This is a great way to earn income while building your MLM business.  Focus on promoting products that have helped you.  Affiliate income is another way to diversify your earnings.  Most network marketing leaders earn substantial income from promoting products outside their primary business.  Click here for information on a made-for-you system that is specifically designed for the network marketing industry.
7)  Be active in Network Marketing related Facebook groups and Google+ communities.  Introduce yourself to the world, look for opportunities to provide value, and give positive comments and feedback.  We are in a networking business!
I hope these suggestions help you and motivate you to take action even when you don't feel like it!
I'd love to hear how you build your business when you get the time to work on it.  Please leave a comment if you have further suggestions or like any of the above.
To your success in moving forward every day!
Steve Kehler
P.S.  If you love using Facebook to build your business but are not yet seeing the results you thought you would, my friend Jessica created a training course outlining how she increased her income to $10k a month, part-time, on Facebook.  Click here for more information.   If you don't like the course, they're offering a 100% money back guarantee!
If you liked this post, say "Thanks" by sharing it