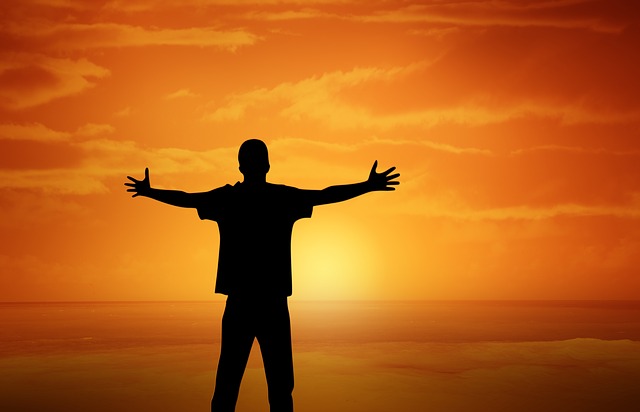 It's 9 pm and the kids are finally asleep.  You haven't caught your breath since jumping out of bed at 6 in the morning.  What a day!  You want it to come to an end, bed looks so inviting.  Nagging at you though is the thought that you haven't taken one step today towards your goals.  Guilt comes over you as you know you should make that phone call, write that email, or update that status.  You need just a little more energy, a second wind – where can you get it from?  Here are 7 easy steps to boost your energy late in the evening.
#1 – Take a quick, refreshing, shower.  It's like a separation between day and night.  Wash the previous 15 hours off.  Come out rejuvenated.  Don't take a long, hot, shower – it will put you to sleep.
#2 – Grab a tall, cold, ice-filled, glass of water.  Replenish fluids you've lost during the day.  Don't reach for the coffee, or you may be regretting it at 2 am.
#3 – Go for a brisk 10-15 minute walk.  Fresh air clears your mind and allows you to re-focus.
#4 – Reach for a piece of dark chocolate.  It contains phenylethylamine, which increases attention span and improves your mood.  Again, not too much, as there is caffeine in chocolate.  You need to be asleep in 2 or 3 hours.
#5 – Do some stretching or have a short yoga session.  Studies have suggested that yoga can help fight depression and anxiety.  It can certainly help change your attitude about getting a little more done.
#6 – Smell a lemon.  Yes, this can help.  One study showed that smelling a lemon helped improve the subjects' mood.  It's considered a stimulating scent.  Give it a try – what can it hurt?
#7 – Eat a kiwi.  A kiwi contains twice the potassium of a banana and twice the vitamin C of an orange.  The simple sugar in the kiwi will give you a quick rush of energy.
Numbers 1 and 2 work great for me.  What do you find gives you an energy boost and helps you finish the day strong?  Please leave a comment if you have further suggestions.
Be proud of your day and get a great sleep!
Steve Kehler
If you liked this post, say "Thanks" by sharing it