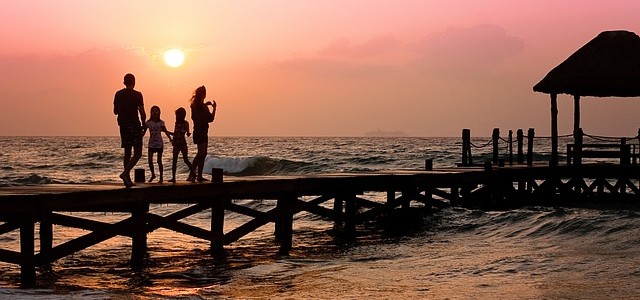 First things first.
Ben Settle (bensettle.com and bensettleshow.com) get props for this post.  Ben put out a great podcast last year on this topic.  I've modified his rules slightly to be more applicable.  If you want a great marketing education, check out his websites and podcasts (available on iTunes).
Alright.  Here are 7 rules for kicking a$$ in life and business.
#1 – Your business and your life must be entertaining.
These go hand-in-hand.  For your sake, you've got to be enjoying life and having fun.  Life's too short to be a bore.  Come on!  There's so much in this world to do, enjoy, experience, and see!  Funny thing is, when you're having a blast, and not being ashamed of it, your business will benefit.  People will want to know what you're doing and how they can do it also!  Be entertained and be entertaining.  People don't want to follow a dead beat – be exciting!
#2 – Be your own best client.
Make sure that you are investing in your own business and your own brand.  Do not have all your eggs in someone else's basket!  Even if you need to start small and start slow, continually invest a little each and every day into yourself and your business.  Consistent effort, no matter how small, will eventually produce fruit.  This is taking responsibility for your future.  We don't know what tomorrow brings.  Even if you love your j.o.b. or career, make your business your back-up plan.
#3 – The first hour of the day belongs to you.
Be selfish with that first hour and spend it wisely.  Ideally, take the first "2" hours of the day for yourself.  The very first hour is for you personally – this is the time to pour into personal development, meditation, or exercise.  The "second" hour is your first business hour.  Get that most important task for the day done.  Take care of your non-negotiable items for that day – such as writing a blog post, sending out an email, making that phone call.  After finishing your most important task(s), the rest of the day can go to heck and that's ok!
#4 – Never put others on a pedestal.
We are all only human – we all eat, sleep, breathe, and poop.  We you put someone on a pedestal, they have no choice but to look down on you.  This is different from respect.  Leaders and authority deserve respect, but they are no better than you.  Have confidence in yourself, your talents and abilities, and exude it!
#5 – The customer is not always right.
It is your responsibility to be truthful to them if they are wrong.  When you are the expert, you know what is best for them.  Of course, you've gotta do this with integrity.  The right decision may be the tough decision.  Your customer will thank you if you stand your ground and make decisions with their best interests in mind.  Your customer will not respect you if they can push you around.  It's more important to be respected than to be liked.
#6 – Don't let social media steal from you.
Social media is a bit of a double-edged sword.  A blessing and a curse.  So be careful!  Watch how much time you are putting into it.  Do you really know your ROI for all your efforts?  Something that has helped me be more aware of my time spent on social media (and all things computing) was installing an app called RescueTime on my PC.  Make sure that your time spent on social media is profitable.
#7 – Put your own oxygen mask on first.
When you're about to take off on a flight, the instructions are to put your own oxygen mask on first, then help those beside you.  It's the same in life and biz.  Make sure you are on solid ground before giving up too much of yourself.  You can help more people when you are already taken care of.
That's it!  Hope these 7 help you!
Leave a comment if you think they're bang on or if you think I'm nuts!
P.S. If you feel like you're still spinning your wheels in your business, or don't have a business and are not sure what to do, the coaches over at the Ignition Coaching Program will help guide you to a plan that works best for you.  Don't put off too long making a decision to create your dream lifestyle.
If you liked this post, say "Thanks" by sharing it