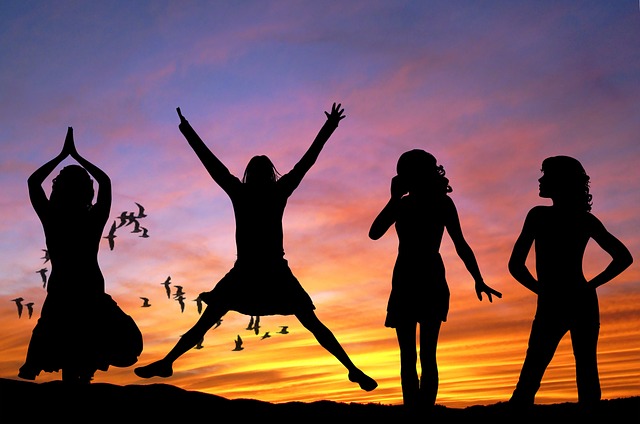 In yesterday's post, I wrote about how you don't want to recruit everybody into your business.  I went through the reasons for this, and why you should seek to enroll only qualified prospects.   Today I will share with you the 5 traits of a qualified prospect.
We all have only 24 hours in a day.  If you have a job (or two), children, household / family responsibilities, and various other obligations, your time is extremely precious.  When you work your home business, you must work it fast and be as efficient as possible in the time that you are given.  You need to determine as quickly as you can if a person is qualified for your business.  The questions that you ask when speaking to them will be the key to making that decision.
A qualified prospect will have the following 5 attributes:
1) They must have a strong reason for wanting to start a home business.  They must not be sitting on the fence about whether a business is right for them.  They must know that this is something they need to do in order to change their lives.
2) They must have the financial means to get started.  You need to enroll them in the top package for your company.  This enrollment fee can not break the bank for them, because there will be additional expenditures after getting started.  If they do not think they have the money to get started, they probably don't.  If a prospect is serious about a home business, they will find the money they need.
3) They need to have a sense of urgency.  They must be at a place in life where the time is right to get out of their comfort zone and make a change.  Eric Worre refers to the prospect being at high noon.  If they don't have this urgency, they will lack the drive to succeed.
4) They must be coachable.  No one is guaranteed of success, especially if they are arrogant and will not take advice.  The most successful salespeople, doctors, engineers, and any other professional will fail at this business if they are not willing to learn from those already achieving success.  This business is different from any other.  Previous success does not mean success in this business.
5) They must have positive enthusiasm.  No negative naysayers allowed!  Having doubts and fears are different – these can be overcome.  But a negative attitude is a recipe for failure.
A prospect that is not qualified for your business will have the opposite of all this characteristics.  They will wishy-washy about starting.  They will be either broke (for real!) or broke-minded.  They will be content in their current comfort zone and not ready to make a change.  They will believe that they already know it all and don't need advice.  They will be negative about life.
Learn to recognize this traits in a prospect.  It will make a huge difference in your business.  Don't be afraid to make mistakes – we all do.  Simply learn and get better as you go along.
Please leave me a comment if there are any other characteristics that you look for in a prospect.
To your prospecting success!
Steve Kehler
P.S.  If you would like some further help honing your prospecting skills, why not learn from someone who went from waiting tables to $1.5 million in 18 months.  His free 60 minute training can be had by clicking 20repsamonth.homebusinessmagnet.com
If you liked this post, say "Thanks" by sharing it