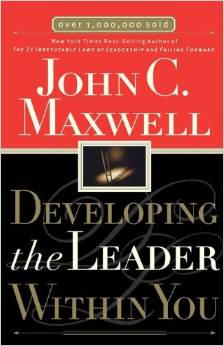 "…all leaders are readers." ~ Harry S. Truman
If you want your business to grow, but you aren't a reader, it's time to bite the bullet and become one.  You will not find a top leader in the network marketing industry that is not an avid reader.
There is no easier way to access so much human experience than through books.  Authors pour blood, sweat, and tears into their books in order to benefit others – the least we can do is read them.  Not all books are entirely useful or applicable – try at least to find just that one golden nugget in each book.  It has then been worth your effort.  Take what provides value to you, forget the rest.
I clearly remember the book that got me started on my journey of personal development and entrepreneurship.  It was Robert Kiyosaki and Donald Trump's "Why We Want You To Be Rich."  It's an ok book, not really a classic, but after reading it, I never looked back.
If you're already a reader, that's awesome, and you've probably read most of the books on my list.  If you're not yet a reader, there's no better time to get started.  Pick one, and enjoy the journey!
Here's my list of the top 10 books that will boost your network marketing business.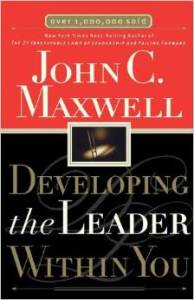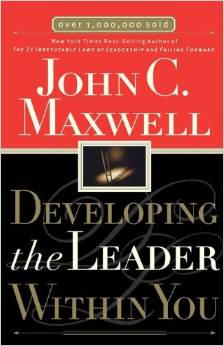 #10 – Developing the Leader Within You – John C Maxwell.  Leadership is a critical component to success in network marketing.  Not many people are born leaders.  This book outlines the way to becoming a leader.  Topics covered include influence, priorities, integrity, and attitude.  John C Maxwell inspires and sets a great example of leadership.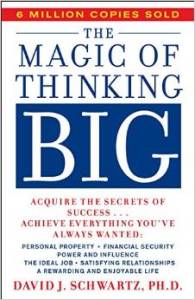 #9 – The Magic of Thinking Big – David J Schwartz.  Who doesn't love a title like this!  You don't have to settle for second best – this book will teach you how to expand your vision and what it will take to get there.  Topics include getting rid of excuses, building confidence, habits, and turning defeat into victory.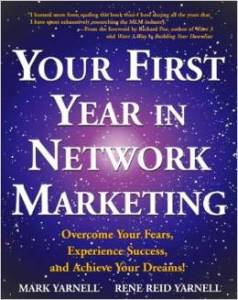 #8 – Your First Year in Network Marketing – Mark Yarnell.   Mark does a great job explaining the fundamentals of network marketing through this book.  This book is a must read for every new network marketer.  Topics include dealing with rejection, setting expectations, and sharing with your warm market.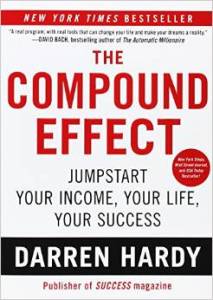 #7 – The Compound Effect – Darren Hardy.  Small actions, repeated daily, will have a huge effect on your future, no matter whether they are wise or unwise actions.  Darren Hardy cuts through the crap and really focuses on explaining how important daily decisions are.  After reading this book, you'll believe how the smallest positive (or negative) choice you make each day will affect you later on.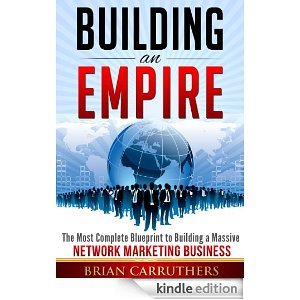 #6 – Building an Empire: The Most Complete Blueprint to Building a Massive Network Marketing Business – Brian Carruthers.  This is a great book to build your belief in the network marketing profession.  Brian Carruthers' shares how his business has had a massive impact on his and his family's lives.  Topics include launching your business using a system, team building, the most important activities, and having the right mental approach.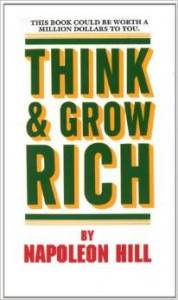 #5 – Think and Grow Rich – Napoleon Hill.   A classic – perhaps the most influential success book of all time.  Napoleon Hill wrote this book by studying the lives of 500 wealthy people – this was his life work.  Few books have impacted as many people as this one.  Topics covered include the power of thoughts, having a burning desire, faith, imagination, and persistence.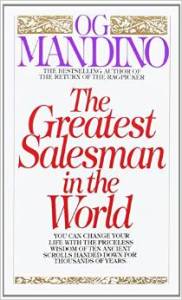 #4 – The Greatest Salesman in the World – Og Mandino.  A beautifully simple, easy to read book that gives 10 easy to follow steps to success.  This book can be read in an evening or two.  One of my favourite books, each of its principles are worth studying.  Topics include habits, love, persistence, mastering your emotions, and living each day like it is your last.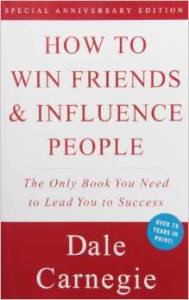 #3 – How to Win Friends and Influence People – Dale Carnegie.   This is the book to improve your people skills.  It will teach you how to listen, how to get people to like you, how to have people saying "yes" to you.  A must read for everyone in any business that deals with any people (everyone!).  I personally re-read this book once or twice every year.
#2 – Go Pro – Eric Worre.   Eric Worre has done an awesome job training, teaching, and leading through this book.  Using his life and personal experience as the example, he explains the beauty and power of network marketing, how to get started, setting proper expectations, and how to lead your team.  Get the audio version as well, play it over and over in your car.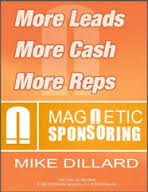 #1 – Magnetic Sponsoring – Mike Dillard.  This is the book that will teach you how to be successful in network marketing, and any other business as well.  It will show you how your mindset is the most important factor to your success.  This is more than a book, it's an entire study course, one to read again and again and again.  It will fundamentally change how you approach your business.
That's my list of the top 10 books that will grow your business.  I hope you enjoyed it and are motivated to read more.  Don't let your lack of enjoyment of reading be an excuse any longer.  This stuff is critical to your success.
I'd love to hear what your favourite books are and what you'd add to this list.  Please leave a comment and share why you value the books that you mention.
Have fun reading!
Steve Kehler
P.S. I'd probably add one more book to the list – well, it's not the whole book, but a part of it.  It's the book of Proverbs (in the Bible).  Whether you are religious or not, it's an amazing book of wisdom.  It was written by the wisest man who ever lived.  With 31 chapters, it's perfect for reading one chapter a day.  Try it!
If you liked this post, say "Thanks" by sharing it